My name is Eric Christiansen, owner of EC Enterprises LLC, I have been racing motorcycles since 1985. Primarily Motocross, at every level. I believe the drive it takes to be successful at racing is what has driven EC Enterprises to be successful at promoting events.
EC Enterprises was started in 2006, I was asked…or urged to put on a Supercross in September of 2006. Ryan Rogers of Rogers Toyota/Scion was the driving force in getting me moving in the right direction. We put the entire race together in less than a month. Many people said it could not be done, but it was a great success. The rest is history.
In 2020, I embarked on the huge project of creating a dedicated motorsports park complete with a 60,000 square foot outdoor arena and permanent outdoor motocross track. Construction is underway and I'm hoping to be opening different portions of the park in the Fall of 2020.
We are very detail-oriented and I believe it makes all the difference. We take the time to make the track as perfect as we can get it. I can remember it being about ten o'clock on Friday night before a Supercross and we were laying out the starting gates. We realized the finish line step down jump was a little in the way of the start straight. We could have cut the gates from 18 to 12, or made racers on the outside gates have to deal with the edge of the jump, that would have been the easy thing to do. But Larry got on the dozer and we moved the entire jump over. It was a lot more work, but most of our crew are or have been racers, so no one complained, we just got it done. We all knew that if we were racing the next night, we would not want to be the rider(s) having to deal with a bad gate pick.
Whether it is Supercross or the Smash Bash Demolition Derby, we work really hard at making great events and are always looking for ways to make them better. I think that is what sets us apart from the rest.  I could never get these events off the ground, performed, cleaned up, and everything in between without the incredible crew that EC Enterprises utilizes.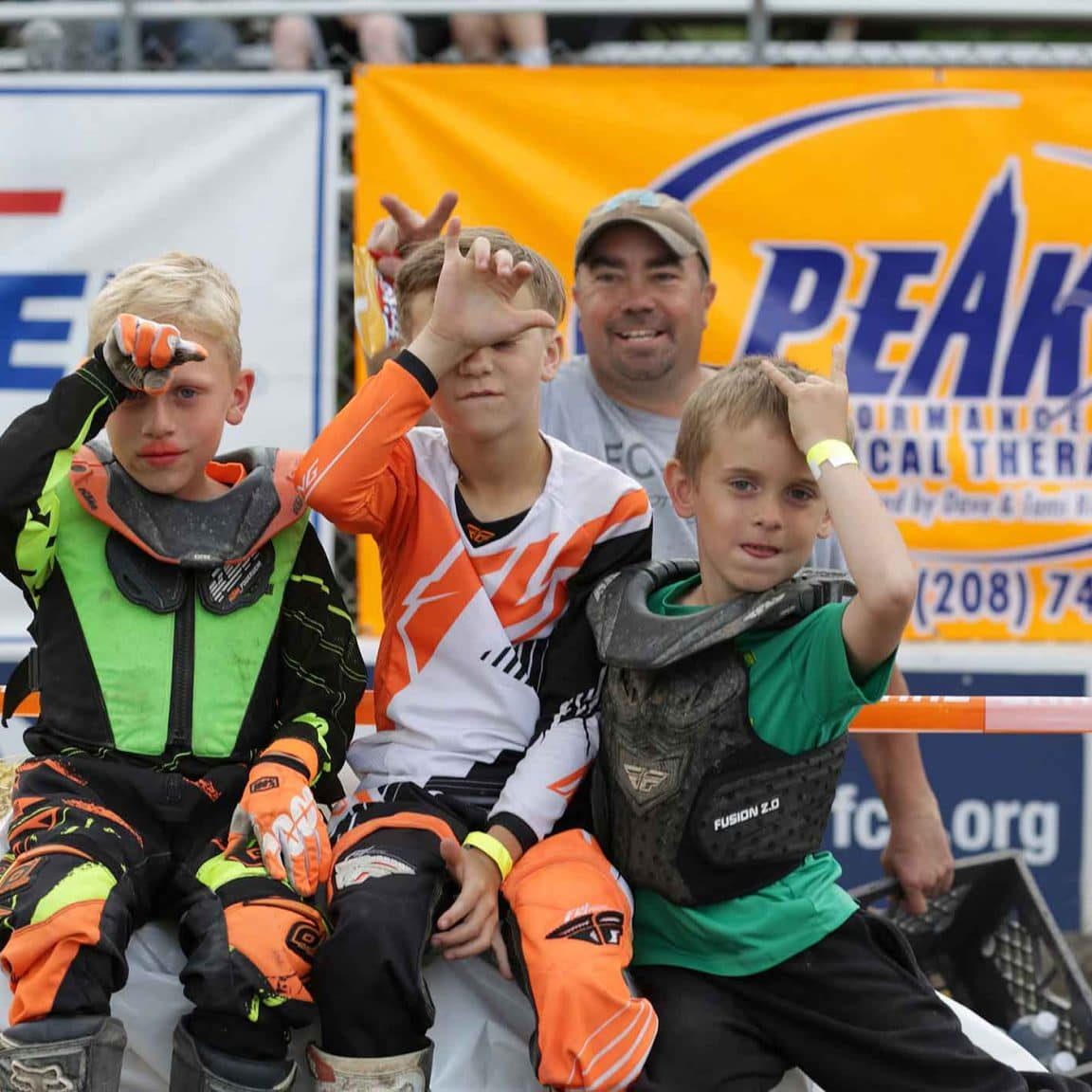 Want to become a sponsor?